In a tragic story that has sparked international attention, a panel of judges in the United Kingdom has denied an appeal from parents seeking to take their 8-month-old daughter, Indi Gregory, to Italy for treatment. Indi suffers from a rare mitochondrial disease, and her parents, supported by the Christian Legal Centre, have been striving to find alternative medical options for her.
The judges, including Lord Justice Peter Jackson, Lady Justice Eleanor King, and Lord Justice Andrew Moylan, upheld a previous ruling from Justice Robert Peel, which mandated that Indi must be taken off life support. This decision has left the parents devastated, as they believe that Italy, having granted the infant citizenship, is willing to provide the necessary treatment and care.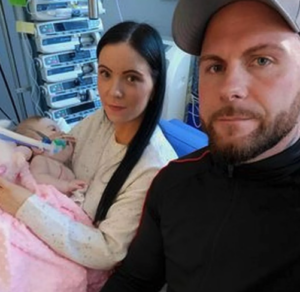 Italy's Prime Minister, Giorgia Meloni, has personally reached out to the U.K.'s Lord Chancellor to coordinate the travel arrangements for Indi's transfer to Italy. The Italian government has expressed its commitment to covering the costs of treatment at the Bambino Gesù Pediatric Hospital in Rome.
Despite these efforts, the U.K. judges dismissed Italy's involvement under Hague Convention rules as "wholly misconceived" and "not in the spirit of the convention." The parents argue that their primary concern is Indi's best interests and her right to receive the best available treatment. They have expressed frustration with the U.K. healthcare system, claiming that the decision is rooted in financial considerations rather than the well-being of the child.
Important story.

8-month-old Indi Gregory.

A UK judge mandated she be removed from life support against the will of her parents. Italy & the Vatican have offered her care.

A judge should not be able to end a child's life.https://t.co/KYgbrOSDUS

— Kayleigh McEnany (@kayleighmcenany) November 11, 2023
Dean Gregory, Indi's father, voiced his disappointment, stating, "Claire and I are again disgusted by another one-sided decision from the judges and the Trust. The whole world is watching and is shocked at how we have been treated." He emphasized that his daughter is not brain dead, citing her movements, breathing, and alertness as evidence of her vitality.
Amidst the ongoing legal battle, the Christian Legal Centre's chief executive, Andrea Williams, condemned the decision to deny Indi the opportunity for treatment in Italy, calling it "unimaginable" and highlighting the Italian government's willingness to support the child's medical needs.